Discover More about the Royal Arch
Posted: 22 September 2023
The Discover More booklet, produced by Supreme Grand Chapter, is designed to introduce Master Masons and others to the Royal Arch. 
It has been created by a number of Royal Arch Companions and extensive work has gone into identifying the key messaging. It is also being shared with Provinces for distribution in order to maximise its use. So far, take up has been superb.
The new 'Strategy for Freemasonry 2022 and Beyond' makes it clear that we are one organisation and reinforces the indissoluble link between the Craft and the Royal Arch. When the Antient and Modern Grand Lodges came together to form the United Grand Lodge of England in 1813, they declared that 'Pure Antient Masonry' consists of three degrees - the Entered Apprentice, the Fellow Craft, and the Master Mason, including the Royal Arch.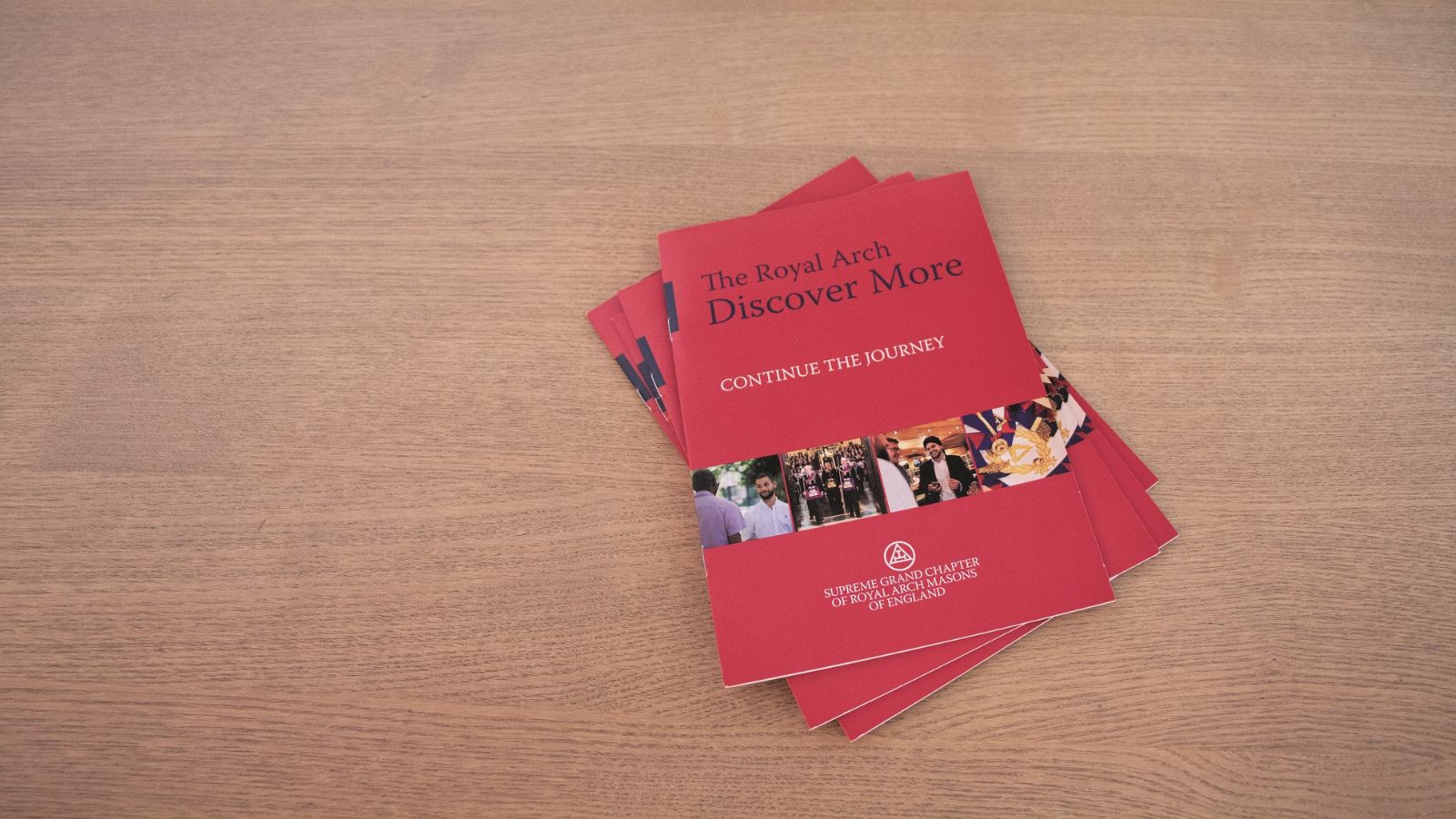 This declaration still stands at the front of our Book of Constitutions and means there are four parts to a Freemason's journey. For historical reasons, the first three are governed by UGLE, while the Royal Arch is governed by the Supreme Grand Chapter of England. But in real terms, this represents one journey through one organisation.
Because of this link, our Grand Master automatically serves as the First Grand Principal in the Royal Arch, and many other senior roles are also shared. This connection makes English Freemasonry unique around the world and represents an important part of our history and heritage.
Related
United Grane Lodge of England
Enter your location or post code
Origin
Address, City, Zip-Code, Country,
By accepting you will be accessing a service provided by a third-party external to https://buckspgc.org/